Ang Rita's grandson following his footsteps
---
---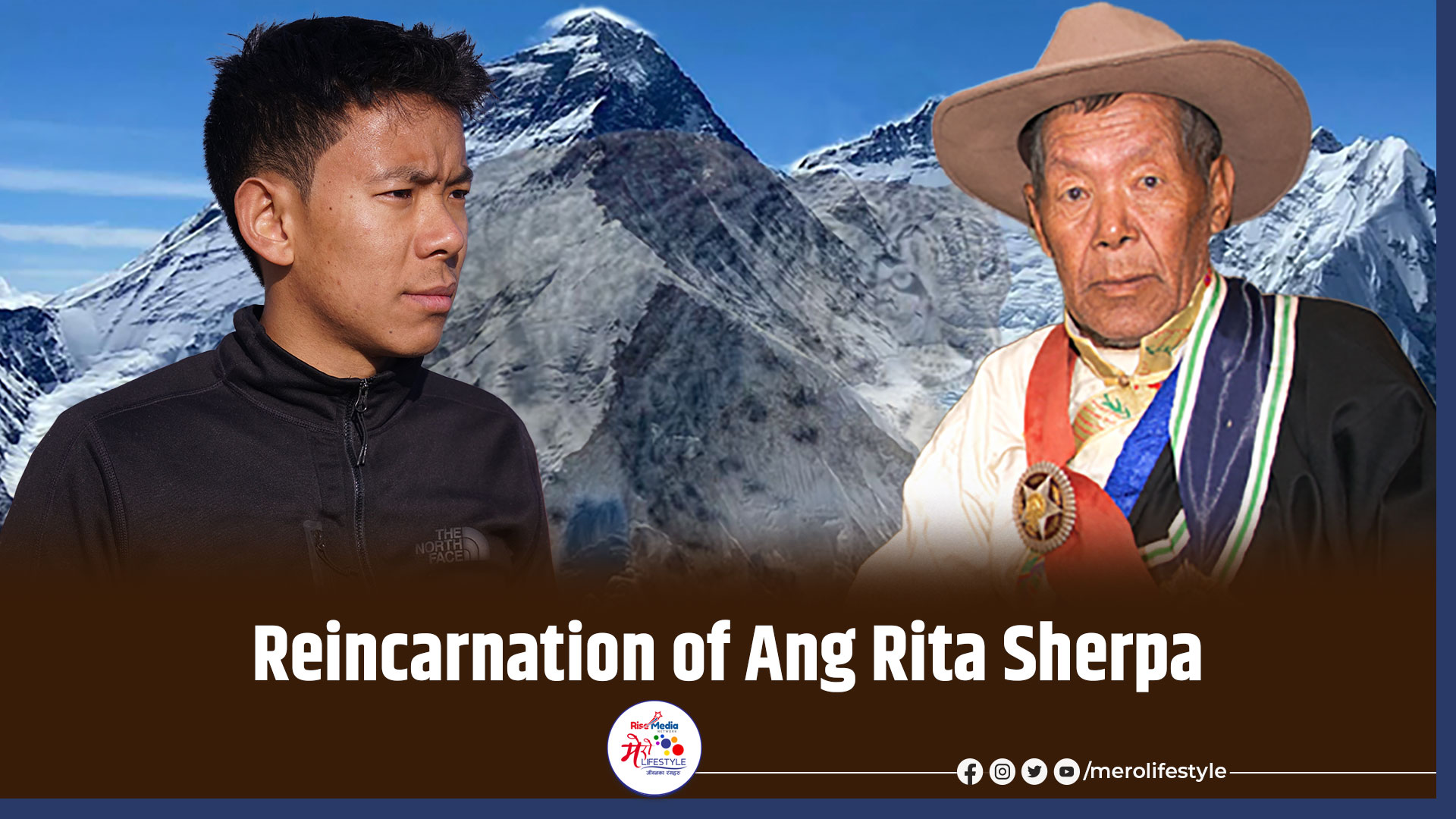 Santosh Acharya
Ang Rita has been carved in our mind as a legend. When we recall the record 10 successful ascents of Mt.Everest, the highest peak in the world, without the use of supplementary oxygen, we remember Ang Rita who's been nicknamed as 'Snow Leopard'. No other mountaineer has ever broken this world record so far.
Most famed during his era, when Ang Rita ascended Mt.Everest without oxygen, the whole world was amazed by his unprecedented climbing style. Even more surprising when he made history in the mountaineering world by achieving the first-ever successful winter ascent of Everest which was also without supplementary oxygen.
It's been almost 17 months since the death of Ang Rita,the legendary record holder mountaineer. He was 72 years old when he breathed last.
He has not only climbed the highest peak in the world but also the second highest Savage mountain K2 in Pakistan and other 8000er in Nepal including Cho Oyu, Manaslu, Lhotse, Kanchenjunga and Dhaulari several times, all without supplementary oxygen.
This is a story from 1982 to 1996 however, a real one. And, the hero of this story was the same Ang Rita, our national pride. It is, therefore, right if someone calls him to be the most powerful mountaineer of his time. Many other co-mountaineers remember Ang Rita as the most honest and sincere mountaineer who, in fact, helped many from Nepal Army and other foreign mountaineers in their bid to ascend Mt. Everest.
His three sons: the eldest Karsang, the second Chhewang Dorje and the youngest Phura Nuru also followed the footsteps of their father. Karsang, who climbed Everest for nine times, died in 2012 while climbing. The five timer Chhewang lives in the USA. The youngest son, Phura Nuru, lives in Khumbu region and daughter Dolma runs hotel business also in Khumbu region.
Ang Rita's the first chapter of this story ends here and another chapter begins with his grandson Tenzing Jangbu Sherpa. A 23 year old, young and passionate, Tenzing is going to climb Everest upcoming spring to commemorate the memories of his late grandfather. For this purpose, he has already landed in Nepal on 5 Feb from the USA.
Tenzing, who lives in California, the USA with his family, still cherishes the time spent together with his grandfather in Kathmandu. Inspired from his grandfather, Tenzing wants to dedicate this climb to his grandfather.
"My main three objectives are to climb Mt. Everest without using artificial oxygen like my grandfather did to honor him, to document this climb and to build a museum related to my grandfather after the ascent.", Tenzing added.
He also requested for the climbing fee waiver and other financial, logistics, moral guidance and support for the Snow Leopard Ang Rita Sherpa Memorial Everest Expedition 2022. "The mountain has been the monastery and Chomolungma (Everest), the center of faith, for my grandfather. That's why I wish to visit that monastery and convey my last goodbye to him." Ang Rita's grandson Tenzing's eyes were filled with enthusiasm and self-confidence while speaking to Mero Lifestyle.
He is strengthened by the motivation of family members who understand mountain and are experts in this field. He said, "I believe my effort to climb Everest will inspire young generation to study and experience the mountain life, the environment, mountaineering in Nepal and the contributions made by our ancestors."
---
---