Same Sex Marriage : Mind does not go to others, does not obey home-society (with video)
---
---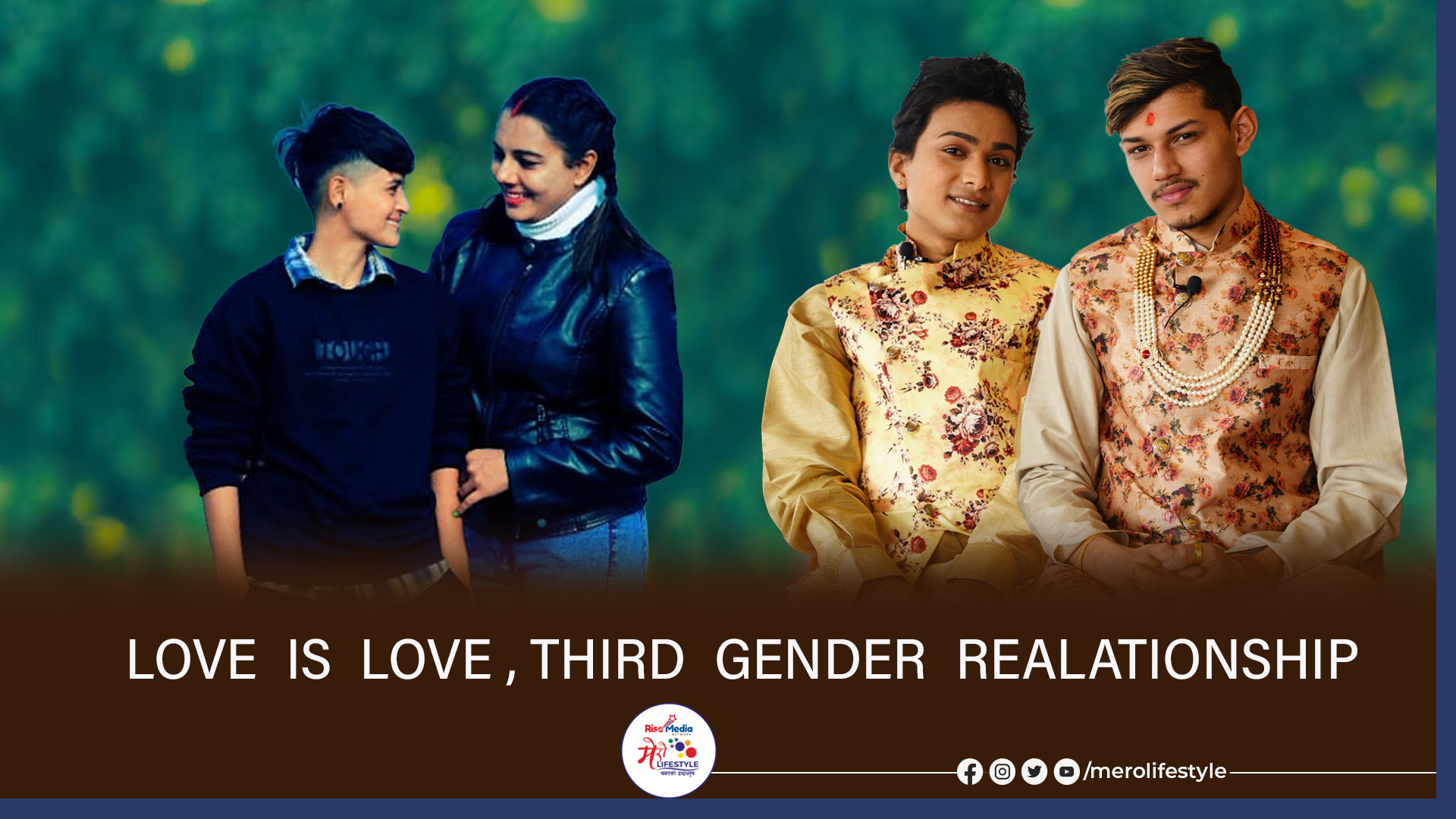 Dheeraj Basnet and Arthik Basnet from Kathmandu are a gay couple. Six months ago, they got married. It was not easy for the couple to turn the love affair of one and a half into marriage. First, their family did not accept it and then the society. The society started to treat them differently as soon as they found about their relationship.
However, despite the hostile environment, Dheeraj and Arthik decided to get married. Both revealed their relationship to their respective families. A wave of rejection was created in their family. As they sensed that both families will not accept their relation, they fled away. For next one week, they did not contact anyone in their families. The atmosphere became tense. Both families tried to find them out but nothing worked out.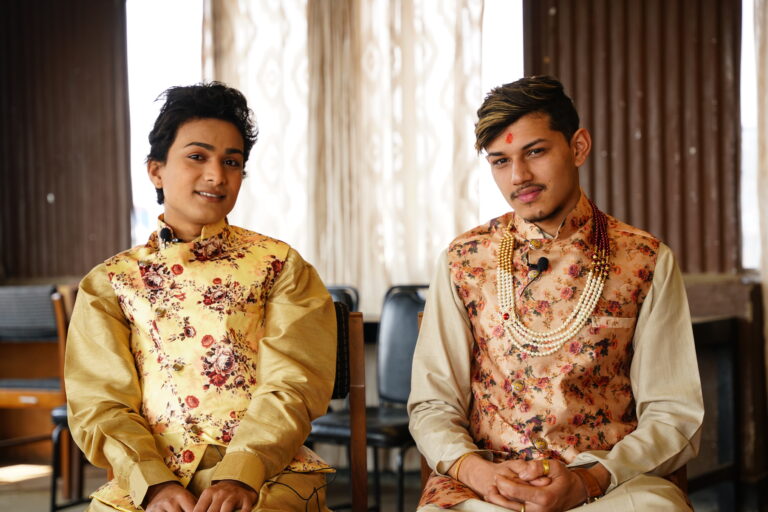 Eventually, both families accepted their love and then, the marriage was announced. "If you do not accept us, how will the society accept us?" they convinced their parents. "Our families understood us very well but the society has not accepted our love", Dheeraj recalled.
Amansu Khadka and Durga Sapkota from Sindhupalchowk have been in love for two years. They came in touch with each other through TikTok. Unfortunately, the families of this women gay couple have not been accepted their relation. They are haunted, everyday, by the fear that whether the couple might break up. They also feel sad with the fact that their families and society have not taken it positively.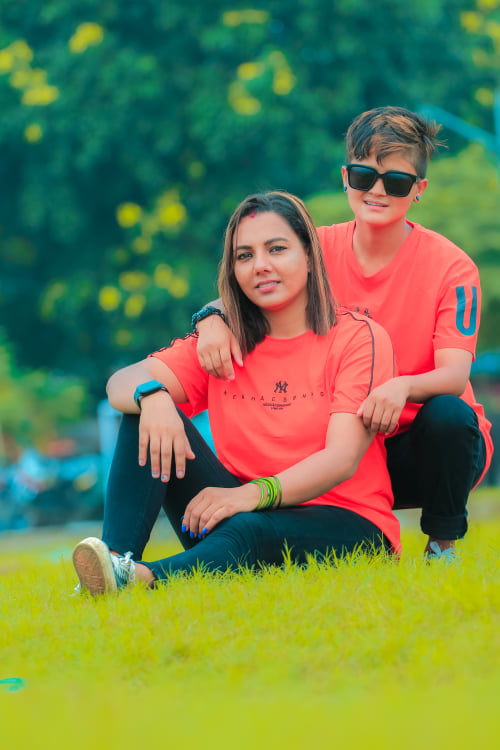 Amansu argued, "We feel very bad with the snide remarks on our relation. Everyone has the right to choose his/her life partner." She further mentioned that all gay couples need to be self-reliant then only they will be able to express their feelings openly in front of their families and society.
Suman Tamang from Jhapa and Nisha Tamang are living together since last six years. They aspire to live together lifelong bonded with legal marriage. But they also have the same problem : not accepted by their families and society. Suman and Nisha have taken an oath to live together forever. "We love each other, we have not committed any crime. Why marriage of sexual and gender minority have not received legal consent?" Suman said in a low voice. "Our feelings are not understood by our own families and society which is really sad."
These three couples are only representatives among many. In Nepali society, there are both men and women gay couples. Few came forward and also, got married. However, many have not been able to open up with the fear of their families and society. In any case, it's been proven and we must understand that love and affection can grow between same sex, woman to woman and man to man not only between opposite sex.
Today is the Valentine's Day, a week-long golden festival of love. It is celebrated as a festival to fall in love, to express love and to win each other's heart. However, Sarita KC, the Executive Director of Mitinee Nepal has experienced that there is no environment for people of sexual and gender minorities to express their love openly. "Such gay couples are bound to hide their love relations due to the way they've been treated by their families and society. Sarita wanted to convey that it is not a crime to love someone and the family and society must understand it.
The other side of story is that most of people of sexual and gender minorities are not independent. They have to rely on their family. There is a constant fear of getting rejected by the family if they get married against their will. This also makes their love very difficult to transform into marriage. The state has also not provided any opportunity to such groups. Consequently, they are lagging behind. "If they are self reliant, they can take charge of their own life", Sarita expressed in a peaceful tone. "Gays must also be given equal platform to get married socially and legally because love flourishes between two hearts, nothing to do with genitals."
Yes, is love with a person or with his/her genital?
It seems Sarita has raised a very philosophical question.
No recognition in the law!
The present constitution of Nepal has not recognized the same sex marriage. Even so, many gay couples have started appearing in media by marrying socially. The constitution has mentioned the right to equality under which, sexual and gender minorities should not be discriminated against based on their gender and sexual identity.
However, only marriage between a man and a woman is recognized. Marriage between 'two persons' is not mentioned. Hence, lawyer and psychologist Nani Thapa is raising voice that words groom and bride should be replaced by 'two persons'. She suggests that in the law, only marriage between a man and a woman is mentioned, if these words are changed into persons, same-sex marriage can get legal consent.
Thapa further added that until now no one has come for court marriage. There are plenty of cases where gay couple were denied for legal registration after marrying socially. This problem will be solved if marriage between two persons is mentioned instead of marriage between bride (woman) and groom (man).
From sociological point of views, Socialogist Tilak Biswakarma says that Nepali society is witnessing a lot of changes and more to come in future. "Throughout the history, we can observe what type of parameters should be adopted in the marriage between a man and woman. However, our society has transformed radically these days and people's understanding towards societal values has been changing."
"If anyone wishes to adopt gay marriage as his/her personal wishes, his/her freedom of choice must be respected." Socialogist Biswakarma added, "If personal decisions made by someone do not interfere anyone or do not lead society to decay, such decision should be respected."
If anyone is involved in gay marriage against the social precepts and values,such marriage is not accepted by the family and society. This is a bye-product of the social value.Gay marriage is a personal freedom and rights, it therefore, needs to be consented by the state.
However he acknowledged the fact that until now the society is not positively conductive to social-acceptance of same-sex marraige. "Nepali society has diversity filled with diverse opinions and beliefs which causes difficulties in acceptance of gay marriage like in other countries. We are still adopting traditional norms and values."
In such circumstances, it becomes difficult for the society and the family to accept the same-sex marriage against the norms and values prevailing in the society. The same sex marriage is a person's freedom and right and the state should recognize it.
It seems that if a family accepts homosexuality, slowly, society will also accept it. The State is a reflection of the family and society. If the society changes its point of view, how can the state only play a villain in homosexual relations?
---
---