Chinese Foreign Department Chief pays courtesy call on PM Deuba
---
---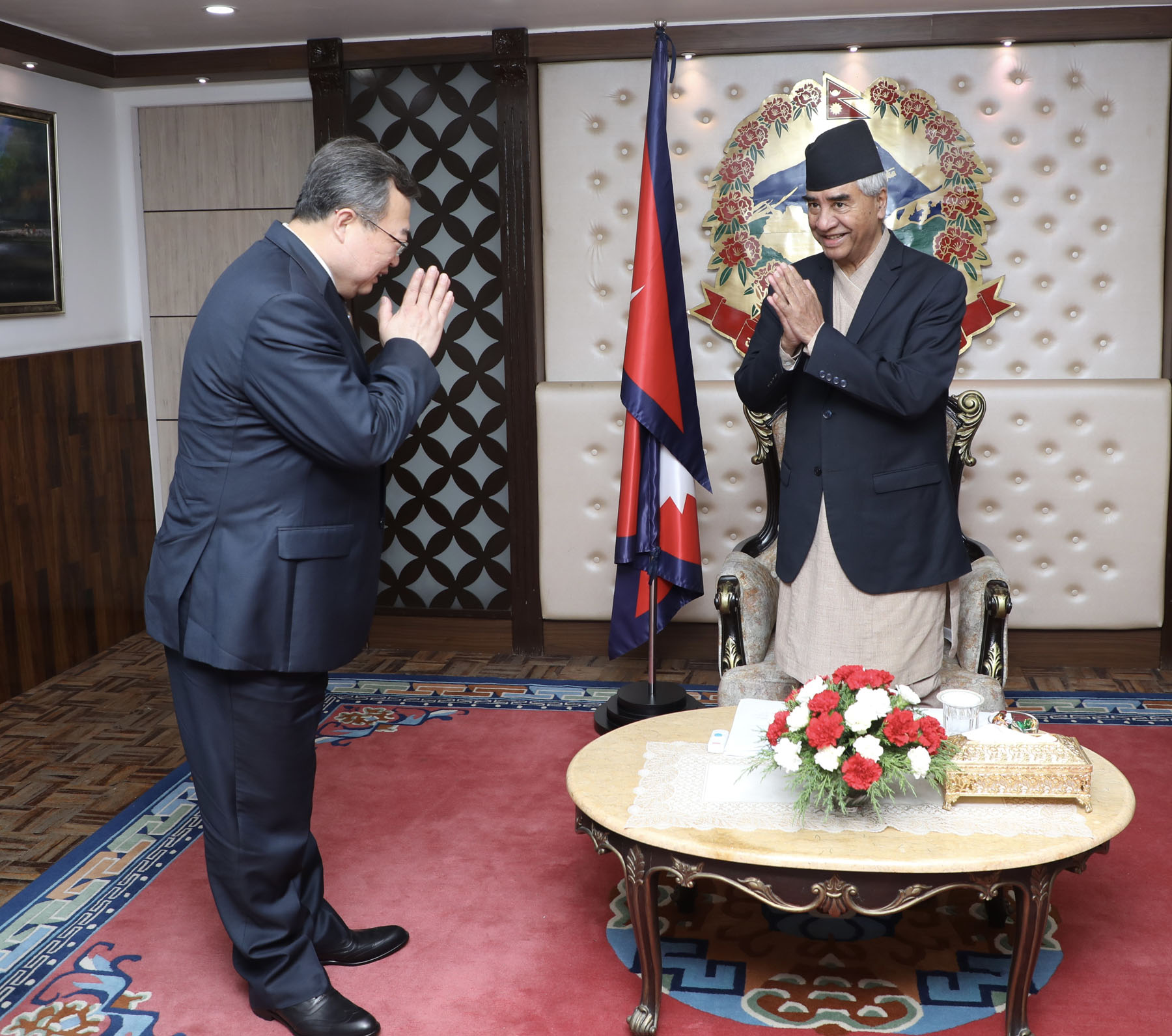 Visiting Foreign Department Chief of the Communist Party of China Liu Jianchao paid a courtesy call on Prime Minister Sher Bahadur Deuba today. At the meeting held at the official residence of Prime Minister, Baluwatar, the two leaders held talks on bilateral relations and issues of mutual interest, according to the Secretariat of the Prime Minister.
Liu arrived in Kathmandu today morning leading an eight-member delegation. This is Liu's maiden visit to Nepal in this role. He is in Nepal for four-day official visit.
Liu is scheduled to hold meeting with Minister for Foreign Affairs Dr Narayan Khadka today itself, according to Ministry of Foreign Affairs.
---
---