Guinness Record Holder Phurba Tenjing Sherpa Receives Everest Climate Action Award
---
---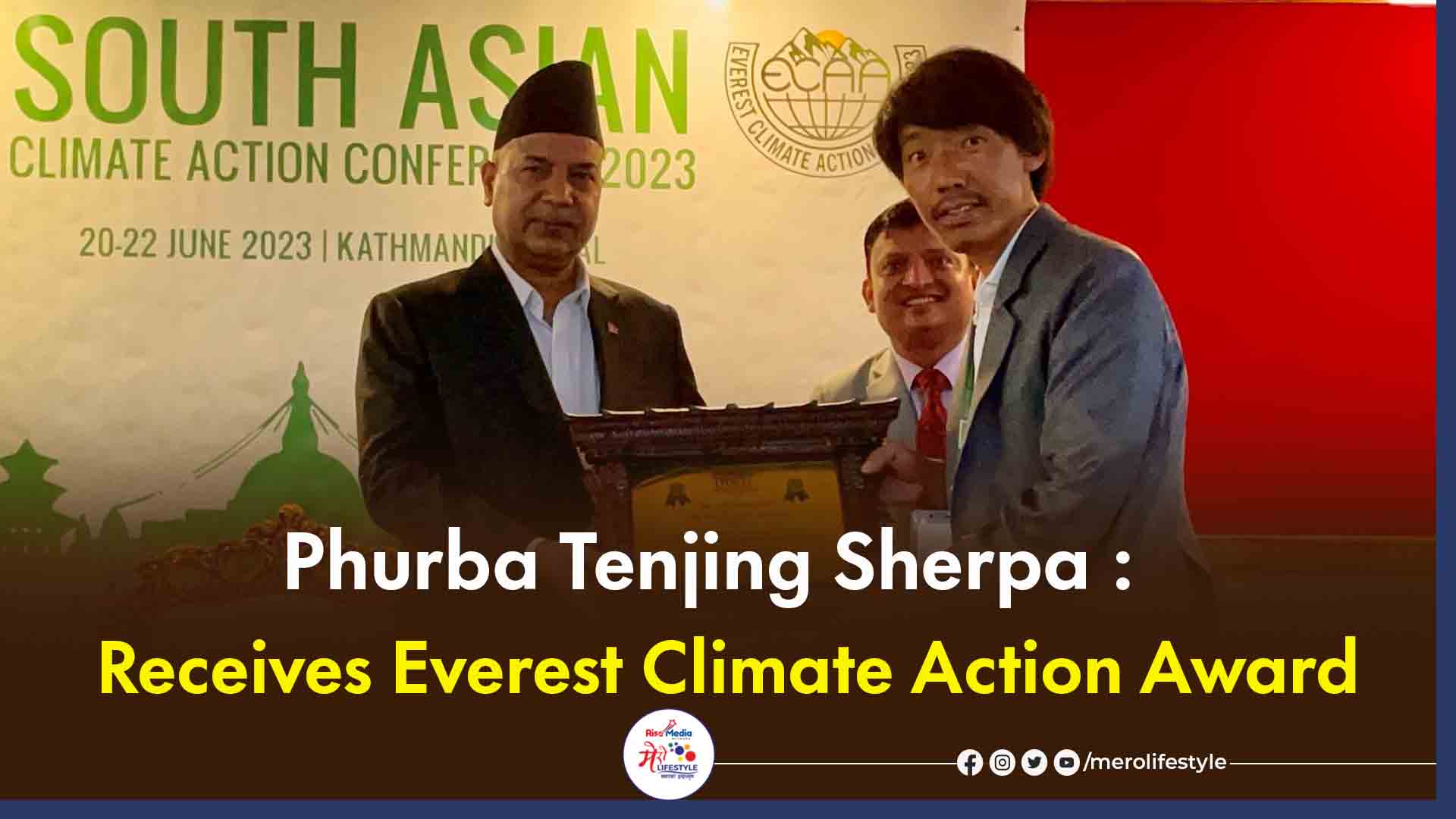 In a prestigious ceremony held during the South Asian Climate Action Conference 2023, renowned mountaineer and Guinness record holder, Mr. Phurba Tenjing Sherpa, was honored with the esteemed Everest Climate Action Award. The award was presented by the Vice President of Nepal, the Right Honorable Ram Sarah Prasad Yadav, in recognition of Mr. Sherpa's exceptional contributions to addressing the challenges of climate change in the Himalayas, sustainable mountain tourism, and mountain ecology.
The event, co-organized by the National Youth Council, Ministry of Youth and Sports, and Youth Development Center, aimed to celebrate and acknowledge the efforts of more than 20 climate activists, advocates, experts, and influencers actively working across Afghanistan, Bangladesh, Bhutan, India, Maldives, Pakistan, Sri Lanka, and Nepal.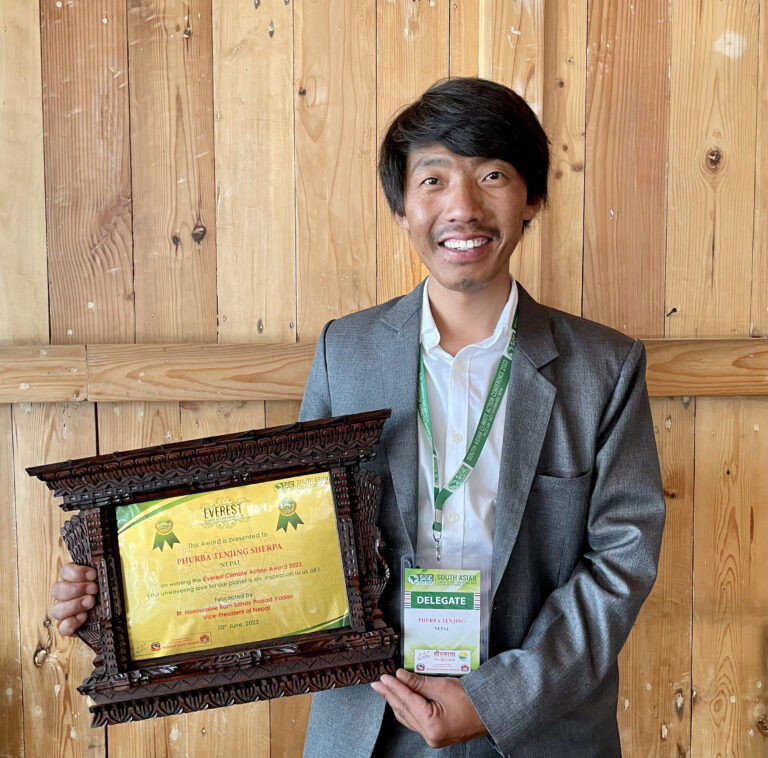 During the inaugural session of the conference, Vice President Mr. Yadav highlighted Nepal's vulnerability to climate change and emphasized the urgent need for action to mitigate its adverse effects on various aspects of society. "Youths are the key to address climate change and are essential participants in climate action.", congratulating the awardees he expressed his belief on youth role in climate action.
Mr. Sherpa, a goodwill ambassador of Europe's largest national park, Gran Sasso and Monti della National Park, has demonstrated a longstanding commitment to sustainable mountain tourism. With a remarkable record of summiting Mount Everest 15 times, he also holds three Guinness World Records, including "The most siblings to have climbed Everest" and "The most siblings on an 8000er." Moreover, Mr. Sherpa, who serves as the director of Rise Media Network and is a goodwill ambassador of the We Will Rise Foundation, received the National Youth Award in 2017 from the Ministry of Youth and Sports.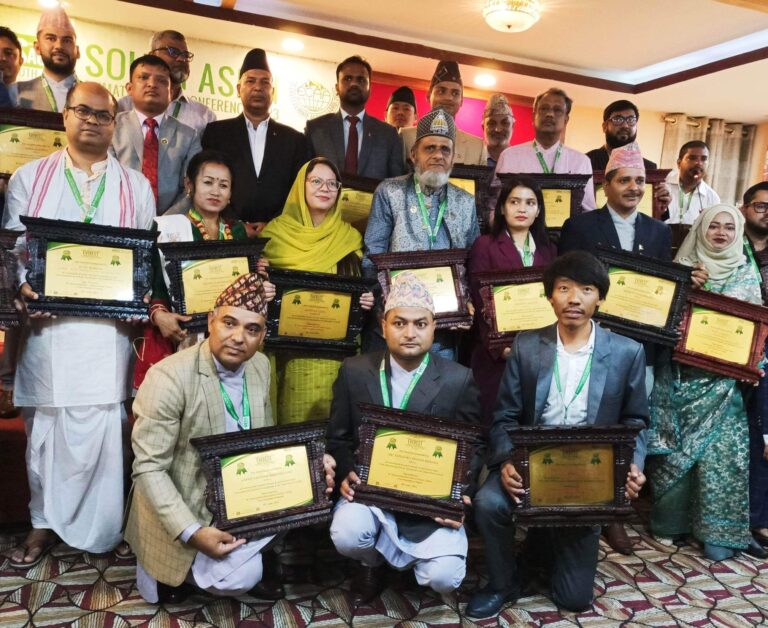 The Everest Climate Action Award bestowed upon Mr. Sherpa recognizes his tireless work and advocacy in raising awareness about climate change and its impact on the Himalayas, as well as his efforts to promote sustainable practices within the realm of mountaineering and mountain ecology.
Currently, Mr. Sherpa is operating trekking and expeditions through his organization Dreamers Destination Treks and Expedition and has built first ever health post, mountain shelter-David Lama Bivouc and Via Ferrata-Sky Way to Sagarmatha in Rolwaling Valley, Dolakha. Recently, he has initiated the 'Closing the Gap' initiatives together with his friends from Italy with the aim of providing laptops to school children in remote areas of Nepal to provide technological accessibility.
As the world grapples with the escalating challenges of climate change, Mr. Sherpa's dedication and achievements serve as an inspiration for individuals and organizations working towards a more sustainable future in the face of this global crisis.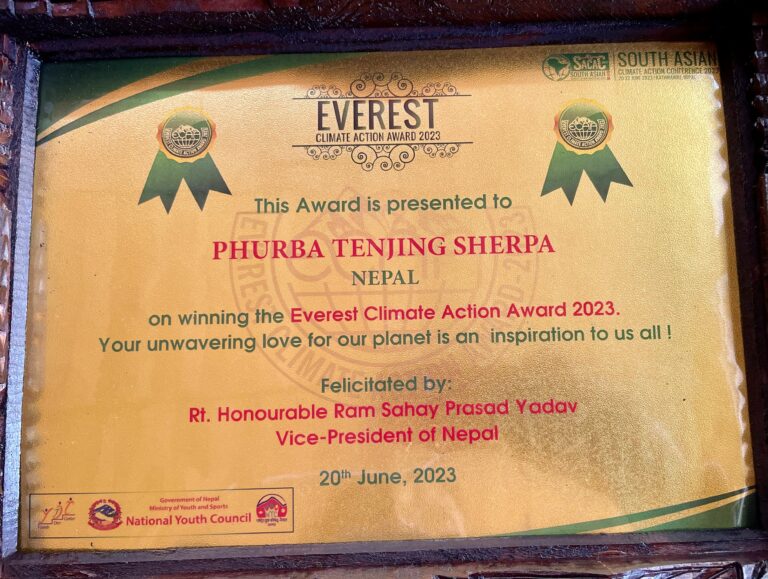 Read also :
Indian climber pulled from crevasse in Nepal improving
2nd edition of US-Nepal Friendship Expedition 
---
---