Snowfall affects life in Manang
---
---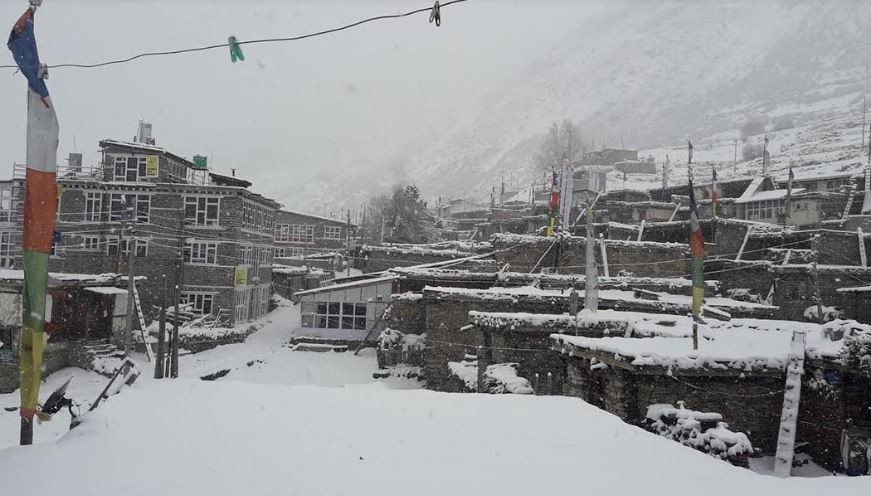 Life in Manang district has been affected following snowfall since Sunday. Roads have been obstructed, with traffics coming a halt in the district, said Chief District Officer Rabindra Acharya. Temperature in Chame and surrounding areas dropped to minus seven degree Celcius.
Snowfall has occurred in areas like Khangsar, Tanki, Chyakhu, Bhraka, Mungje, Ghyaru, Danbal, Humde, Pisand, Nar, Phu, Kwang, Chakhu Gaun, Koto, Thanchowk, Timang, Tinche, Nache, Tache, Odar Gaun, Gherang Gaun, Ghelanchowk Gaun, Thonche, Dharapani and Tal Gaun.
The snowfall is predicted to continue for some more days with rainfall in hilly areas, he said. The district police office has urged local people to be safe from cold and snow.
---
---